Welcome to Merten Financial Inc.
Dear valued client and fellow associate,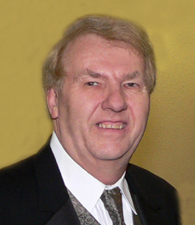 The following pages contain information about the services offered. Merten Financial Inc. operates out of St. Catharines in Ontario's beautiful Niagara Region and has been helping German pension recipients living in Canada with all their German tax needs since 2010.
In the last few years there have been many changes in German tax law. Due to the penalties and fines involved, it is now more important than before for German pensioners (and their Canadian accountants) to be aware of these changes in order to be compliant with German and Canadian laws.
Merten Financial Inc. has assisted many people through the following services:
filing of required German 1C limited liability tax returns and the 1A unlimited liability tax returns
recovering overpaid taxes from the German tax office
assist pensioners to reduce their tax liability TO ZERO on their annual German pension if they fell below the established threshold
filing T-1 adjustments to correctly report federal and provincial foreign tax credits
requesting back double-taxations that Canadian tax officials had charged on German pensions
applications to the Voluntary Disclosure Program in order to avoid penalties and reduce the interest being charged by CRA on undeclared German pensions
The constant changing obligations at the German tax office required a more intense study of the implications with the German-Canadian taxation issues. Therefore as of August 1st 2014 the business part related to bookkeeping and accounting as well as strictly Canadian taxation has been taken over by Chris Jameson and his team of Padgett Business Services.
---
Herzlich willkommen bei Merten Financial Inc.
Sehr geehrter Kunde und Fachkollege,
Auf den folgenden Seiten erhalten Sie Informationen über die  angebotenen Leistungen. Merten Financial Inc. hat seinen Wirkungskreis in St. Catharines;  in Ontario's schöner Region von Niagara und hilft seit 2010 in Kanada lebenden deutschen Rentenempfängern mit allen ihren Steuerangelegenheiten.
In den vergangenen Jahren hat es viele Veränderungen in den deutschen Steuergesetzen gegeben.  Für die deutschen Rentenempfänger (und ihre kanadischen Steuerberater) ist es jetzt noch wichtiger geworden,  diesen Veränderungen bewusst zu sein und sich sowohl den deutschen als auch den kanadischen Gesetzen unterzuordnen,  ansonsten muss mit Nachteilen und Bussgeldern gerechnet werden.
Merten Financial Inc. half vielen Betroffenen mit den folgenden Leistungen :
Erledigung der erforderlichen deutschen 1C beschränkt steuerpflichtigen Erklärungen sowohl als auch der deutschen 1A unbeschränkt steuerpflichtigen Erklärung
Assistenz bei Rückgewinnung von überzahlten Steuern
Verminderung der Steuerschuld auf Null von betroffenen Rentnern, sofern sie sich unter dem festgelegten Grenzwert befanden
T-1 Korrekturen mit Berichterstattungen über die ausländischen Steuerkredite
Rückforderung doppelt versteuerten Zahlungen von Kanada
Anträge auf eine freiwillige Bekanntgabe für bisher nicht deklarierten Renten um zum einen Strafgebühren zu vermeiden und zum anderen Strafzinsen für zurück liegende Jahre erheblich zu reduzieren
Die sich ständig verändernden Erfordernisse durch das  deutsche Steueramt haben eine intensivere Studie der Auswirkungen der deutsch-kanadischen Steuerproblematik erforderlich gemacht.  Aus diesem Grunde hat mit Wirkung vom 1.8. 2014 Chris Jameson und sein Team von Padgett Business Services den kanadischen Geschäftsteil, welches neben der kanadischen Besteuerung auch Buchführung und Bilanzierung  beinhaltet, übernommen.